Landing page: everything you need to know about a landing page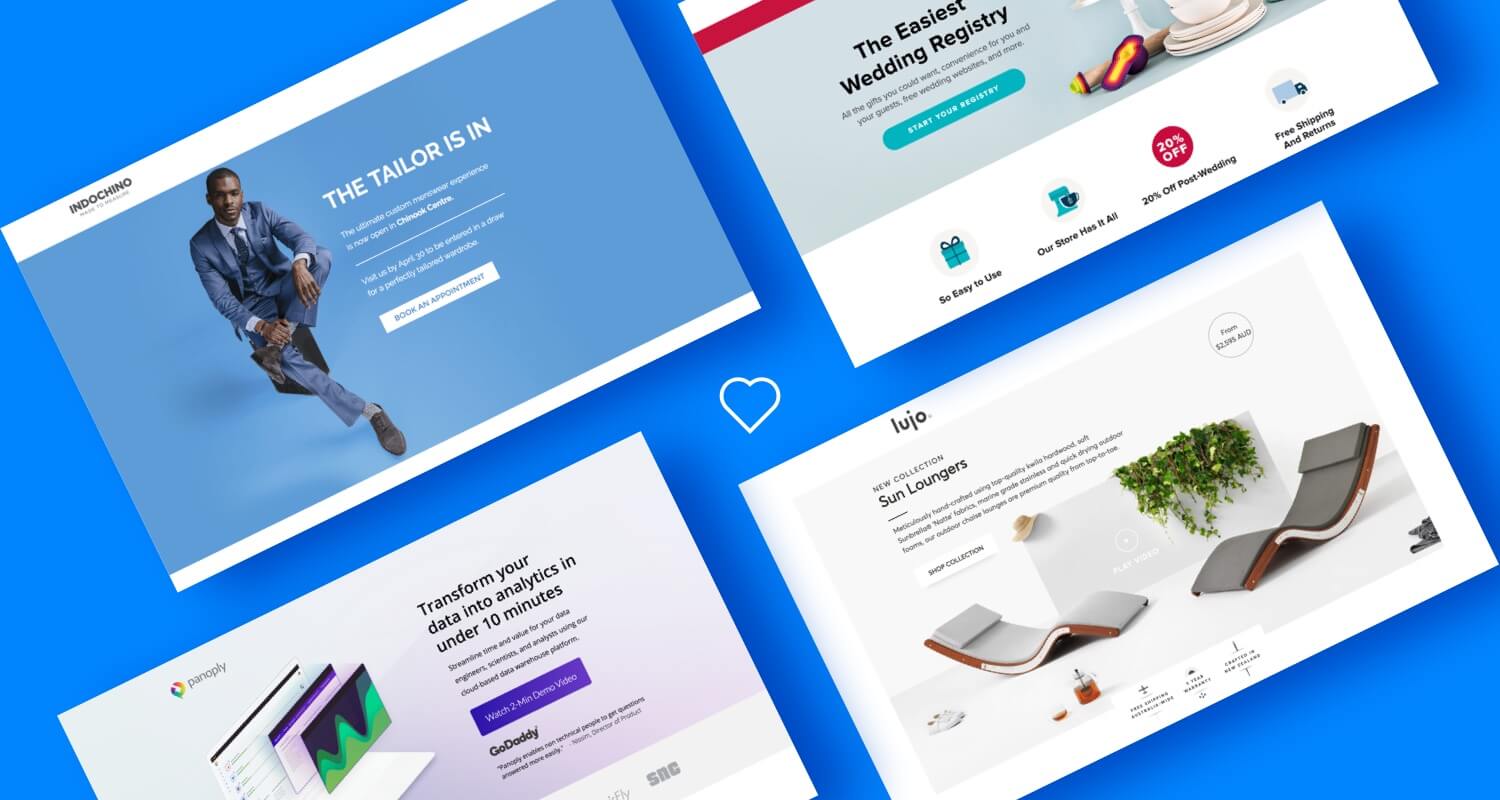 The landing page is one of the main selling tools. Want to get the most out of it?
It's easier than you might think. I have prepared a selection of tips to help you wrap your offer in beautiful packaging and present it to potential customers in an advantageous way. In addition, in this article you will find good examples of landing page design from our practice.
Let's go?
By the way, landing pages of any complexity and those that we are considering in this article can be easily and simply done using the PlatformaLP.ru service .
What is a landing page?
On Wikipedia, you can see the following definition of a landing page: it is a page whose main purpose is to collect contacts from your target audience. But this is not entirely accurate.
As the name suggests, landing page is a landing page, and its main function is to collect and process traffic that comes from different sources: advertising, social networks, email newsletters. As a result, she grabs contact details or sells directly. The tips I'll go over next work for both.
There are 2 types of landing pages:
Pass page
This is one of the steps to achieving your goal. As you understand from the name, the main function of such a page is to direct the user further. To do this, you involve him, give useful material, warm up and send him on a journey.
Main page
Here the visitor must finish his voyage by leaving contact information or by purchasing a product. The main element of the page is a form for filling in data and / or a button with a call to action. The important thing here is to clearly clarify the value and give the person a reason to partner with you.
Features of a landing page with high conversions
Not every page does its job 100%. But if you work out the structure of the landing page and supplement it with an excellent design, you will get more than a hundred percent result. What should be on a page like this:
1. Title, text and social proof are the basis of the structure of an ideal landing page
Use these tips to get more applications:
A. Agree on page title and ad text
People click on your ad but quickly leave your page. Why is this happening? Compare your ad copy to your landing page first screen. Do they match? Do you promise the same thing?
The point is that when a person reads an ad and clicks on it, they have certain expectations of what will be on the page. If the advertisement says "Buy a tie", and the selling page says about jackets, then at best the visitor will be surprised:
He can stay and continue to study the page and may even order a jacket. In the worst case, he will remember you and will never click on your ad again. The same will happen if you write in an advertisement about a super-profitable discount, which you forget to indicate in the text of the landing page. By agreeing on the text of the ad and the landing page, you will only win and add to the list of satisfied customers.
Have you decided to try a new creative ad? Create your landing page for it, and everything will be great.
By the way, catch the universal helper:
B. Write clear and understandable headlines
The title is read by all visitors. And it depends on whether he hooks them or not whether they will study the page further and click on the link. Remember: it's better to keep it simple than incomprehensible.
Use one of these formulas to write powerful headlines :
Get [rare but pertinent adjective] the power of [what your product does] without [pain].
[Adjective] and [adjective] [what you / SEO keyword phrase], which will be [the promise of a highly desired result].
We promise you this: [a promise of a very desirable outcome].
[A well-known competitor] [does this unwelcome or unimpressive thing] and [your brand name] [does it very cool].
A single [SEO keyword phrase] made solely for [a highly desired result or benefit].
And some more rules for creating the perfect headline:
Add active verbs – get, choose, find out. This is And some more rules for creating the perfect headline: you nudge the reader into action.
Build it around value. Answer the question: how will the client benefit from your proposal? Identify the main benefit, summarize in a few words, and voila – you have a good strong headline.
Forget abstraction. Remember, this is not fictional text. This is a sales page. Your customers are looking for a solution to a problem. Label it in the title.
Add numbers like social proof.
Keep it short. Research proves that the best headline is 5-9 words.
Write a few options and then pick one. This can be done using split testing. The point is that you and your customers may have different preferences. So experiment, experiment, and experiment again.
Complete with a subheading. With just a few words. it can be difficult to demonstrate value and convince your potential customers. Instead of just relying on one heading, add text that details your proposal. Read and implement our tips for writing explosive subheadings.
Use one proven landing page design best practice: visually highlight the title for example, center it and add a contrasting color. In the example below, this is red, which evokes associations with YouTube
C. Check the page for grammatical, stylistic and spelling errors
Make your landing page content flawless. Remove all unnecessary things. Don't rely only on yourself. You may not notice some of the errors, so give the text for proofreading to the literary proofreader or editor.
Of course, most visitors, just like you, may not notice the error. But there will always be one or more graphomaniacs who will have their say. Don't give them a chance to find fault with your content.
D. Take advantage of social proof
Reviews help increase conversions . For example I often flip through landing pages and stop only at this point before making a purchase decision. There is more truth in them.
Don't write reviews yourself, collect them from satisfied customers. Don't want to bother them again? But this is in vain. Believe it or not, most buyers will happily write you a review. Despite the busy schedule. Just ask them about it.
To amplify the action of your reviews:
Add real photo of the buyer. When sending a message with a request to leave a comment, ask to add a picture.
Record a video feedback. Offer your clients an alternative. You can come to their studio yourself. For example https://digitalpuspendra.com/ page :
Add active links to your social media profile – but very carefully. The point is that nothing on the landing page should distract or take the visitor away from the Buy button. Therefore, make sure that your future client does not leave to study someone else's profile.
Be truthful. Surely you have more than just positive reviews. There will always be dissatisfied or meticulous customers. They are ready to find fault with every little thing and their comments, especially if they are negative, do not need to be published. But neutral with criticism – you can. This may be a response: "I liked everything. I learned a lot … But I didn't have enough / I would still like to … ".
2. Calls to action and buttons
A. Use strong calls to action
All text, images, and videos on a landing page serve one purpose: get the visitor to the big red button and get them to click on it. Find the right words to make the person want to buy your product:
Add a trial period to strengthen your call to action. And don't forget to clarify that it's free. This word alone can increase conversions. The opportunity to try a product before purchasing helps to remove doubts.
The second way is the triggers of urgency and limited quantity . Show clients that they need to act in the here and now. To do this make a nice discount, for example for 24 hours, and set a timer. Or tell us about the planned price hike, as we did on the Strategic Room page:
On the page Trekking to the foot of Everest. we have set a limit on the number of places – also a good way to whet the interest of those who still doubt the need to purchase. Read on and take your pick.
B. Highlight the button and call to action
Once you've come up with a call to action, highlight it with a great landing page design. To do this, use the following rules:
1. Make it visible
Your CTA should be the first thing your viewer sees when they land on your page. The more visually distinguishable and understandable you make your request on the page, the more successful you will be in achieving your marketing goals.
Use contrasting colors for the button, as people are attracted to drastic color changes.
Also use indentation to draw attention to your landing page.
2. Get people to act
The best CTAs call for a lot of quick reactions. Use short, common, action-oriented words.
Like it or not, the vast majority of your online viewers are skimmers and scanners. The simpler the words you use to present your question, the more they will resonate with your audience. The more action-oriented your CTA verbs are, the quicker you will trigger reactions.
3. Explain why click on the button
Add benefit. After all, a person is wasting time on you. Explain why he needs to do this.
One more thing – use only one CTA button on the landing page. If you have multiple goals, create a separate page for each of them. This will significantly increase the conversion rate of each page.
4. Remember the size
Your call to action should be visible. Therefore, make the button large to stand out, but not so large as to distract from useful content on the landing page. Test the size of the CTA button to find the optimal size for your business, campaign, and target market.
3. Placement and content
A. Place all the most important on the first screen
People are lazy. They don't have much time. They are used to having many companies competing for their attention. Therefore add the juice itself to the first screen. It should be a squeeze out of everything that follows. Or a cool offer your customers want.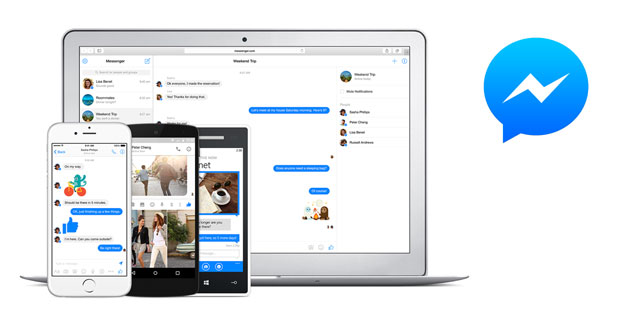 Also, don't put anything extra in your header. Forget about sidebars, pop-up banners, and other ways to distract your visitors. Look at the example above – only the most important:
What is it? – Online course for entrepreneurs and marketers.
When? – The program starts on July 3 at 19:00 Kyiv time and Moscow time.
What for? – A headline and subheadline that reveals the benefit to buyers.
B. Always test
Are you sure your page is converting perfectly? Maybe if you change the color of the button or the text of the call or the photo in the header, people will buy more? Find out with testing.
Also try different approaches to the structure of the landing page: placement of blocks, pictures, videos. See how users explore the page using special services and based on this, put forward ideas for verification.
C. Use pictures and videos that complement the text
Text without pictures merges into one canvas. While the images grab attention. Especially animation. For example, I can spend hours looking at fire, water and a cool GIF in an article. And you?
What is the most important thing for a perfect landing page? Attract attention and increase conversions, for example, with a video . We use this tool a lot. Because video is the coolest way to convert online sales to personal sales. Place the video next to the registration form – and the result will greatly delight you.
D. Avoid unnecessary links
Don't distract the visitor. Don't give him a chance to leave. If you managed to catch his attention on the first screen, take him down the spiral correctly. Get involved. Talk about pain. For solutions to the problem, list your benefits. And bring to the red button. Don't distract him with unnecessary links.
In fact, the ideal option is not to post any external links at all. Only a link that leads to a call to action on the same page. Also remove the general site navigation.
1. Get down to business
If you want to reflect on the high, write a book. If you want to sell, don't start the text from afar. People are overwhelmed. They have neither the time nor the inclination to read the thousands of characters on your page to find that coolest offer.
Visitors come to your page for a reason, so make sure you address them clearly and concisely, highlighting the value of what you have to offer. Check if your proposal meets their needs, interests, or concerns. Explain clearly and simply what people will get, and underline key points using bold or italic text.
2. Use contrasting colors
Do you want your main call to action (CTA) to be noticed by your visitors? Using complementary and contrasting colors is a great way to grab the attention of your visitors.
Notice how the yellow button stands out against the blue background here.
3. Add a logo
The landing page should be associated with your brand. Therefore, always put your logo on the pages. And do it, if possible, in the same place.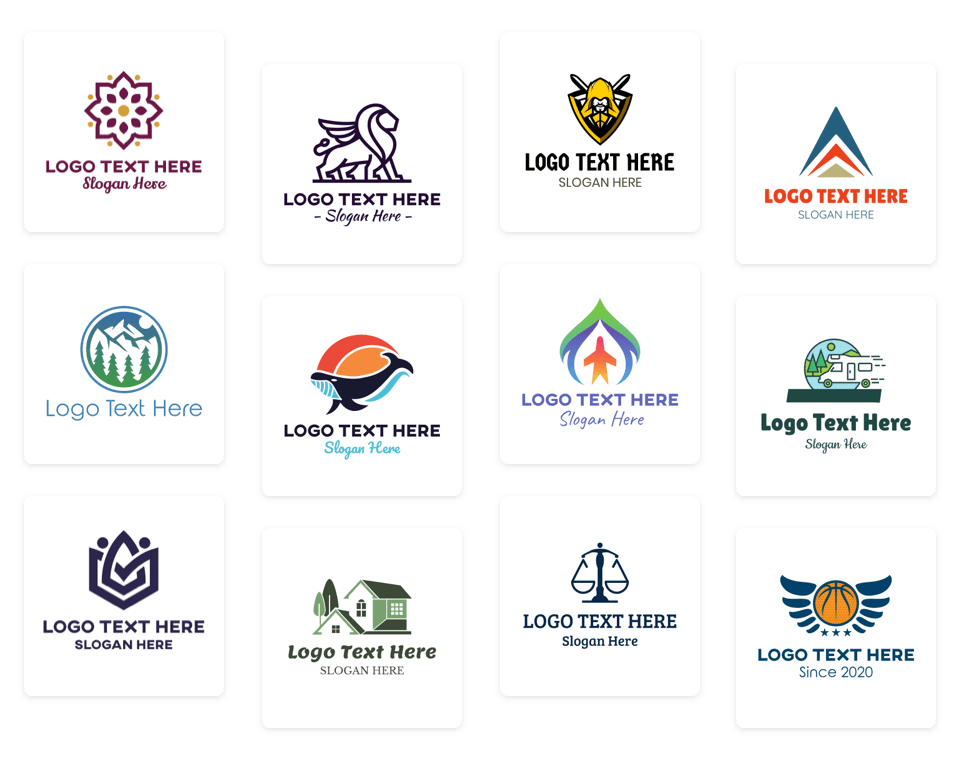 Compare the headers of our landing pages. The logo is always in the same place – in the upper left corner.
4. Avoid visual clutter
Many different visual effects distract the visitor from the text. This overloads the page, and it takes a long time to load and does not display correctly on mobile screens. All this reduces conversion. Remember: navigating the landing page should be user-friendly. They should be able to easily study what you have to offer. Add only those visual elements that facilitate this, for example.
You've noticed that a simple and "flat" approach to page creation is becoming more popular. This is all the influence of Apple. And it works. Take note of this great landing page design example.
5. Formatting is your main assistant
Break your text clearly into headings and subheadings. Highlight quotes, especially valuable thoughts, as boxes. Emphasize important points in the text using vision in bold or italics. Add lists or infographic benefits.
All this will help your visitors to orient themselves and will catch the attention of even crawlers who are just skimming the page.
6. Add social proof
I already wrote that reviews are selling. But since they work really well, I'll write about it again. Screens from social networks work very well – from comments or PMs. They show that the review is real, without the need to add a link to the profile.
7. Be consistent
Joseph Sugerman used to say that your ad copy should resemble a roller coaster that your client drives down. From the heading to the last point. Each new offer should follow a single goal – to interest the visitor to read further. To do this, write the text in a specific sequence. In which? In the one in which your target audience will perceive it.
Try different approaches. For example, start with a list of pains and then describe how your product can help solve all the difficulties. Describe the main characteristics and advantages, and in the end, finish off with the help of reviews. Or vice versa, draw a picture of point B (desired result), and then everything in the same order. Or move your reviews up. Test all these options and see which one gives the higher conversion.
Conclusion
Now you know how to create a high converting landing page. Implement these techniques and tips. But most importantly, test all the innovations.
Because not always what suits everyone, suits you and hooks your client. 99% of people don't pass the red button. But your audience might be in the 1% and react to green.